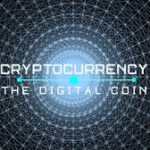 Tom Williams CPA is the Crypto Taxpert for the Continental USA. Tom Williams CPA will file your crypto and standard taxes accurately and securely all while helping you get the maximum deductions available for both crypto and standard tax needs. Tom Williams CPA has helped crypto traders nationwide to understand their tax requirements and liabilities so that they don't end up having to sell their currencies just to pay their tax bill.
Tom Williams CPA is thoroughly trained in crypto tax laws and procedures. He has a degree in Finance and a Degree in Accounting. He is a Certified Public Accountant and a designated Chartered Global Management Accountant.
Call Tom today and get started over the phone. It is quick and easy! Tom will verify all of your information, clean up the trade history, look for additional deductions, and finalize your return to be submitted electronically to the IRS. A few digital signatures later, and you are all done!
Don't get stuck trying to self-file or run into an Audit letter due to reconciling your transactions incorrectly. Let Tom Williams do it right the first time so you can spend more time doing what you love, trading!