Our CPA Firm was established in 1989 by Tom Williams who is a licensed CPA serving the Northeast Florida area for 29 successful years. Tom offers expertise in tax administration, public accounting and business management. Tom has a Degree in Accounting and a Degree in Finance.  He is a member of the FICPA, and AICPA, and a designated Chartered Global Management Accountant.  
Mobile touch to call us now

(904) 278-5566
Our CPA firm specializes in Individual and Small Business Consulting, Tax Planning, Preparation, and Filing. We excel in New Business Start-ups & are Pros at Incorporation & New Busines Set-up. We know QuickBooks inside and out and offer QB Set-up and Training. We offer Payroll Services,Tax Audit Representation, Forensic Audits and more. Call us for your complementary consultation today!
By offering services such as tax planning and management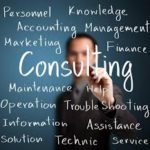 consulting for individuals and businesses, we help clients make sound decisions that will impact their families for years to come. Whether it is simply reducing a tax liability or planning the sale of a business, we are personally invested in the success of every client and looking forward to serving them year after year. We are a designated Chartered Global Management Accounting Firm and provide our services world-wide.  Call us or email us from anywhere in the world.
Our client relationships are based on year-round communication and a mutual trust that focuses on long-term financial success. It is much easier to help someone you know — so we make sure we know our clients. 
Meet The Business Owner – Tom Williams
On the personal side: Tom does not know a stranger and he treats all of his clients as friends. Tom loves to build things and has built several row boats, a 500 foot zipline, and an amazing pizza oven. 
On the business side: With 29 years of experience building lasting business relationships to help ensure long-term financial success for his clients, Tom goes beyond tax compliance and proactively recommends savvy business advice coupled with tax saving strategies to maximize his clients after-tax income.
His reputation for integrity and hard work has earned him the respect of clients ranging from large corporations and political candidates to foundations and mom-and-pop businesses throughout the region. 
Tom has experience filing literally thousands of tax returns and is considered an expert in the field of Tax Law, which equates to more legal tax deductions for all of his clients. Tom specializes in new business start-up and has incorporated hundreds of new businesses throughout Florida and assisted in their successful implementation with his expert business experience in similar businesses, industry knowledge, and savvy counsel and advice. 
Tom was raised in Florida and grew up on Kingsley Lake enjoying boating and sailing.
If you want just another CPA firm, there are plenty to choose from. If you are ready for more, we would love to talk.
Here is what sets us apart:
Our take charge approach ensures you get the highest quality service and expert advice from our super experienced team.
Our "stop in and talk, drop it off and pick it up" approach makes it so easy to be our happy client. 
We will provide excellent current up-to-date information relevant to your industry to help your business grow.
We promise to maximize your profits and minimize your taxes!  We fight for every penny!
With our extensive network of proven vetted colleagues in the legal, banking, financial, mortgage, and insurance professions, we are always one phone call away from getting the expert help and advice you need today, not tomorrow!
We focus on the big picture: We set you up for success and make your life easier by taking care of all of your accounting, tax requirements, and financial-service needs all under one convenient location.
Our competitive rates make success affordable.
Unlimited office or phone consulting calls are free of charge for all of our clients.
Our easy-to-find location makes stopping in convenient.
Approachable and friendly, we welcome the opportunity to chat about how we can assist you. Whether you want a complimentary consultation, or just a quick chat, please call us (904) 278-5566.