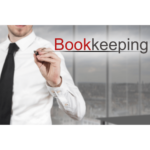 Our CPA services include professional bookkeeping services.  We use QuickBooks the number one accounting software in the world. We have the experience, know-how, and training to get your books right and keep them up and running smoothly and correctly so that you can rest assured that your year end profit and loss reports are accurate and you are ready to prepare and file your business & personal tax returns.  Let our experienced accounting pros handle your bookkeeping woes!  Call us to today for a price quote.  Our rates are very competitive and we give discounts if we prepare your tax returns too!  Call us now at (904) 278-5566.
Your CPA for life & business.
Call us for your bookkeeping Price Quote!  Mobile touch to call us now: (904) 278-5566.