We can set up your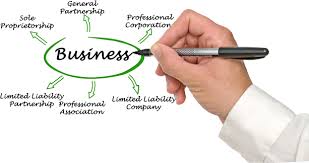 corporation instantly & correctly. We will file all the necessary front-end and back-end paperwork with the State of Florida and the IRS so that your business is formed correctly and legally. Incorrectly incorporating a new business can adversely affect the future of your new business. It can cause ongoing issues with the IRS and be costly to fix. You want your new business to be a success right from the start and so do we! Do it right the first time! Tom Williams CPA is also a business management consultant and has helped many people form new corporations accurately and timely.
There are distinct differences between S Corps, LLCs, and other types of incorporated businesses. Determining which one is correct for your business can be confusing and complicated. Tom will assist you with determining which type of incorporation works best for you. There are many ways to structure your business. Together we will decide whether an S-corporation, C-corporation, partnership or  LLC, is best for your business. Our new business start-up package includes filing fees to State and Federal Agencies and includes the following:
We will do the following for your new business under our Start-up Package:
We Will Have Your Back and Guide You Every Step of the Way!
Select a business structure that best fits your needs by evaluating tax advantages, legal exposure, ease of operation and portability should you need to relocate due to expansion or other reasons.
Prepare & file your application for your Federal Employer Identification Number & give you the assigned number for business & banking purposes.
Advise and Guide you on how to start and run a successful business (Business Management 101).
Advise you on how to maximize your expenses according to new IRS guidelines of January 1, 2014.
Guide you on how to keep proper records. 
Explain the basics on employee tax requirements.
Advise you on how to setup a home office so you can maximize your tax deductions.
Provide you with a list of companies that do payroll tax filing when you bring on your first employee.
Once you are up and running we can provide the following additional services (prices vary):
Business Consulting, Tax Preparation and filing.


Your CPA for life & business.

Have a question or need some advice? Don't wait till the last minute, call us now! Mobile touch to call us now:

(904) 278-5566