Mobile Touch to call us now (904) 278-5566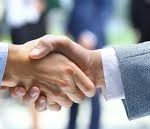 If you think you can't afford to hire our CPA firm think again! Our CPA firm has been saving business owners like you thousands of dollars year after year!  How do we do it? Its simple, we will train you in how to be cost efficient and cost effective! We will empower you with the confidence that comes with knowledge!  We aren't just accountants, we are also expert business management advisers that have successfully guided and advised thousands of businesses just like yours, and we know what works and what doesn't work!  
You probably didn't start your business to process financial statements, spend hours researching tax compliance laws or worry about every detail of the deductions on your employees' payroll. The "business" side of business can sometimes drain you of the energy you want to direct toward your core services and products. The services you can obtain from our CPA firm can be customized to meet your needs and can include basic day-to-day bookkeeping, tax services, auditing, management consulting, fraud investigations and we can even serve as an outsourced chief financial officer to provide financial oversight for your small business. 
Business Management Consulting:
Our CPA firm offers business advisory services. It makes sense, considering we will learn your business inside and out as well as get to know your business environment, your tax situation and your financial standing. We will use this knowledge to help you with your business plan, evaluate your current operations, identify new opportunities, alert you to changes in the business or regulatory environment, and offer practical advice to help your business be more efficient and successful. Our CPA firm can help you figure out your insurance needs, how to grow smarter, how to time your moves wisely and how to make better financial decisions. 
Networking and Referrals:  
Because of our relationships with various industries in the business community, we can also provide valuable networking contacts that can help to easily grow your business organically.
We have similar customers that can be utilized as relevant contacts that we can refer you to. This also helps with networking for selling, buying and with potential business partnerships as well as other ventures.

 
Accounting and Auditing Services:
The main services offered include accounting and auditing.  Our CPA firm can produce financial records, track your revenues and expenses, and provide consulting on your business's overall financial health. Our CPAfirm can help you with long-range planning, such as buying property or upgrading your infrastructure. We can also help you determine how to break even and what your cash-flow needs are. These services help you plan your next moves, figure out whether you are making a profit and make decisions about your company's growth. Many businesses require a periodic audit of their finances. This might be a requirement of your investors or written into the bylaws of your incorporation.  Audits are conducted by examining not only financial records, but also the processes and controls in place to ensure records are being properly kept, policies are being adhered to, and your financial practices help support your business goals and are the most efficient way to do so. The goal of an audit is to form an opinion on whether your financial statements are presented fairly and accurately, and in accordance with generally accepted accounting practices.  
Tax Planning, Preparation & Filing:
A popular specialty area, we offer a range of tax services. Our CPA firm can help you figure out a new tax code to help ensure your financial reporting practices are in compliance with current IRS regulations, determine your company's tax liability, and make sure you meet filing requirements and deadlines. Our CPA firm will prepare your federal, state and local tax returns, and can also help you figure out how to reduce the taxes you must pay, making year-round tax accounting services convenient.  
These can include business valuation, which helps determine what your business is worth should you be considering a merger, acquisition or sale. If your business might be the subject of a legal dispute or you suspect something has gone wrong in your financial arena, we offer forensic accounting services. We can investigate complicated financial documents to uncover any illegal or fraudulent activity.  This can be helpful in a divorce situation where one spouse might be suspected of hiding assets. 
Forensic Audit
QuickBooks Services
Employee Payroll Services and Taxes
Estate Tax and Planning

 
These are just a few of the many benefits you can receive from engaging the expertise of our CPA firm for your small business. We don't just crunch numbers; we can provide worthwhile and essential tax and business advice that is vital to your company and its future success.
Once you become our client, you fall under our "umbrella of care" and you can call us, email us, or visit us anytime for advice at no charge!
We've got your back, so don't go it alone, hire our CPA firm and we will be there to advise you every step of the way; your most trusted business advisor! Call us now and make your appointment to consult with our senior CPA, you can't afford not to!
Your CPA for life & business.
Have a question or need some advice? 

Don't wait till the last minute, call us now! Mobile touch to call us now:

(904) 278-5566.